List of the Best VPNs in China
In the scope of the Social Credit System introduced in the PRC a while ago, moral behavior of all (over one billion) citizens of the country shall be rated according to different criteria, including the history of payments, criminal offences and web activities. The ratings shall be retained in a countrywide database and utilized to define eligibility for employment, money lending etc. The prospects and implications of this are really grim. Also, starting this year national authorities take intensive efforts to strengthen the Great Firewall (GFW) in order to rule out censorship evasion attempts. It seems like so far these measures have little influence over VPNs, but disruptions are becoming more likely, and it is getting harder to keep one's internet activities uncensored. Still many VPN services manage to maintain effective operation in China. This holds true for all services discussed below. All tools for the Great Firewall evasion described in this article remain valid too.
A Summary of the Best VPNs For China
ExpressVPN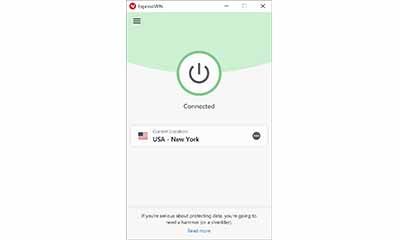 Get ExpressVPN here
Things we liked:
Speedy

Servers are maintained in almost 80 countries

Money-back guarantee effective for 1 month

Stealth servers based in Hong Kong
ExpressVPN is a multinational firm with an extensive network of servers located in almost 80 countries, including U.S., Japan, Taiwan and Hong Kong. It offers really high connection speeds, money-back guarantee effective for 1 month, user-friendly applications for Androids and iOSs, and two simultaneous VPN connections. There are no online user activity logs (only connection logs are kept). Stealth servers deployed in Hong Kong specifically for the Great Firewall evasion are particularly useful for people in China. ExpressVPN is a valid and versatile choice thanks to high levels of reliability and speed and a wide scope of features. Try the Best VPN for the Chinese market right now!
VyprVPN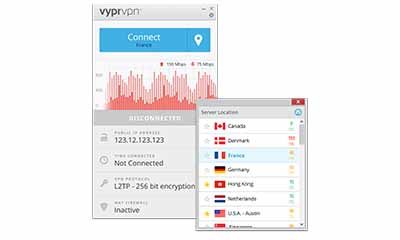 Get VyperVPN now
Things we liked:
Servers based in Hong Kong

Money-back guarantee effective for 1 week

Three concurrent connections

Dedicated SW to scramble over the Great Firewall (Chameleon)
Things we didn't like:
High prices

Budget version (with PPTP only) is not recommended
This is a truly exclusive international provider: there are no other VPN services with own server networks and proprietary SW (Chameleon) to escape censorship. With no speed or performance losses, Chameleon enciphers metadata to make it non-identifiable by even in-depth packet inspection. To reach international web-sites, Chameleon operates on the basis of unmodified 256-bit OpenVPN protocol which is utilized for data encryption. Also, VyprVPN can maintain up to three concurrent connections. It offers applications for desktop PCs with a kill switch and applications for iOSs and Androids.
AirVPN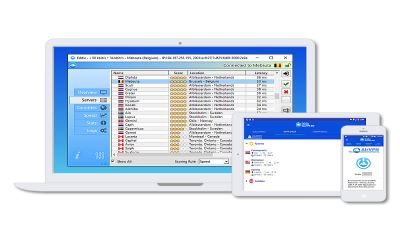 Get AirVPN now
Things we liked:
Zero logging

Transparency

Bitcoin payments accepted

User and server stats available in real time

Dynamic port forwarding

VPN over Tor

VPN through SSL and SSH tunnels

Shared IPs; P2P downloads

Shared IPs; P2P downloads

Speedy

Free trial for three days

Three connections can be maintained at a time

Server based in Hong Kong
State-of-the-art anti-censorship and security technologies offered by this Italian firm are really strong. For the Great Firewall evasion this service maintains SSH and SSL tunneling. VPN through Tor is utilized to ensure maximal anonymity. Also, they offer efficient encryption tools, their clients for Windows, Mac OSX and Linux feature inbuilt DNS leak protections and kill switches. Indeed, the AirVPN's website is blocked by the Great Firewall, but it is possible to obtain an accessible URL via email from the AirVPN's support team.  
TorGuard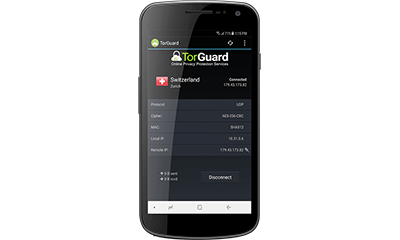 Buy TorGuard now
Things we liked:
Zero logging

Speedy

IP sharing

P2P is allowed

Port forwarding

SSH tunneling

DD-WRT routers

Server status data

Servers based in the U.S. (on the West Coast), Hong Kong and Japan

Bitcoin payments are accepted

Free one-week trial

Web-site is not blocked by the GFW
Things we didn't like:
Rather weak encryption

Less than perfect customer service

U.S. based
For OpenVPN, TorGuard utilizes an adapted version of obfsproxy to transform VPN traffic, make it look as plain HTTP traffic and, thus, avoid the Great Firewall filtering. Thanks to dedicated servers in mainland China, TorGuard is in a position to offer secure SSH tunneling services. It has strong international presence in more than 40 countries, including U.S., Japan and Hong Kong, maintains port forwarding and up to five concurrent connections. So far, TorGuard's web-server is not blocked in mainland China.
BolehVPN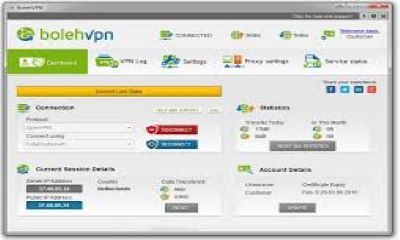 Get BolehVPN now
Things we liked:
Zero-logging

Speedy

Superb SW for OSX and Windows

P2P allowed

Two concurrent connections

xCloak servers

VPN over Tor

Servers located in the U.S. (on the West Coast) and Hong Kong
Things we didn't like:
Rather weak 128-bit Blowfish OpenVPN encryption
Thanks to its offshore location, BolehVPN is in a position to offer xCloak servers to get through the Great Firewall. Other considerable advantages are zero-logging policy, superb speeds, convenient geographic distribution of servers, nicely-packed Windows and OSX clients with DNS leak protection and VPN kill switches.
Other providers which are worth to be mentioned.
These are MyVPN, PureVPN, Hide My Ass, TigerVPN, MoleVPN and IronSocket (this one offers stealth servers).
Specificity of VPN services for the Chinese market
China is a foreign country with very special national traditions and norms in whatever sphere, including Internet activities. Any user or analyst reports cannot be deemed complete and accurate enough to get an in-depth view of the situation. Another difficulty is caused by the lack of consistency or integrity in the operation of the Great Firewall.
The Great Firewall (GFW)
The Chinese Great Firewall (named by analogy with the East Asian Bamboo Curtain of the Cold War era) or, as it is more formally called, Golden Shield is a comprehensive web-censorship system. It was initiated in response to the alleged increase of threats from abroad which are destructive for the traditional national ideology and values. Due to expanding international business connections and improving living standards, population is naturally becoming much more exposed to internet content. Originally, the Great Firewall was put in operation in 2006 with the aim to restrict both inbound and outbound web access in the mainland China. The GFW allows only 3 points of access and employs a huge number of investigators for surveillance. Many services and sites which are freely available worldwide, including Wikipedia, Google and its services, social media, as well as VPNs and other similar services, are blocked too. Theoretically, these resources are blocked throughout the country, but specific web-sites can be accessible in specific regions. Blocking criteria are rather unclear too. Innocent content having nothing to do with politics or national security can be banned, while inflammatory or extremist web-sites can be accessible.
VPNs for the users in China
Still, VPNs are among the most effective tools to avoid the Great Firewall, though authorities actively try to disable these services. Nevertheless, VPNs are very popular in China, and there were no reports that using VPNs ever put somebody to any trouble. Those who arrive to China on business or as tourists are strongly advised to sign up for VPN in advance and install the appropriate SW, because the access to the VPN providers' web-sites is blocked within the country, but VPN connections are nevertheless maintained. Today many VPN providers utilize dedicated stealth technologies to get rid of the censorship imposed by the Great Firewall. These are obfsproxy to hide Tor nodes or SSH tunnels to hide VPN connections. As a general rule, stealth servers are based in Hong Kong which is out of the GFW's reach. Also, in terms of the freedom of web-access Hong Kong is one of the global leaders. Restrictions and censorship in this country are very loose. If VPN service is actually blocked, VPN protocols can be switched (for instance, from OpenVPN to L2TP / PPTP). Also, Windows (Vista SP1+) users can utilize SSTP. However, most providers do not support this opportunity. SSTP is just as secure as OpenVPN (and 2048-bit SSL encryption) and can easily avoid blocking because it uses the same TCP port (443) as SSL. In other words, if SSTP gets blocked, all web traffic is blocked as well. Alternatively, the OpenVPN configuration can be set for the TCP port 443, provided that port forwarding is supported. Sometimes government agencies use censorship techniques in order to redirect or disable DNS requests. Other names of this tactics DNS poisoning or DNS spoofing. There is, however, a simple way to avoid this: change DNS settings used by your device. On the other hand, DNS requests are handled automatically by most VPN services upon connection.
Alternatives
What else besides VPNs can be utilized to avoid the Great Firewall's censorship? In fact, VPNs are the best possible option and should be used wherever possible. Also, the technologies which are listed below can be utilized to access the web-pages of VPN providers and obtain the otherwise blocked SW. Another significant advantage is that all these services are offered free of charge.
Tor. This is a free anonymity network. Its main disadvantage is that the list of public exit nodes utilized by this service is freely available. Thus, it is extremely easy for the Great Firewall to disable these nodes. New nodes are introduced on a constant basis, and this might the case where quantity beats quality, but it is still better to use pluggable transport proxy (obfsproxy) to disguise the data and make Tor hardly identifiable.
Psiphon. This tool presents a combination of VPN, SSH and obfuscation aimed to circumvent the Great Firewall. If your access is blocked when VPNis used, it is possible to switch to SSH or obfuscated SSH (SSH+). A great advantage of Psiphon is that, even if their web-site is blocked, SW can be ordered via e-mail (info@psiphon.ca).
Lahana. This is a Tor derivative with an improved mechanism of blocked exit nodes evasion. Lahana makes the new nodes setup an extremely easy thing to do. Initially it was designed to avoid surveillance in Turkey, but shall be just as fine for the Chinese market.
VPN Gate. This tool was designed in the scope of a non-commercial academic project implemented by the University of Tsukuba in Japan. The VPN Gate's network is operated on volunteer basis. It offers effective encryption tools and a wide network of Asian-based nodes which is especially convenient the Chinese users.
VPNs maintaining China-based servers
Quite naturally, most users want to utilize VPNs to avoid the Great Firewall and get access to foreign resources. However, VPNs can be used as well to reach the services restricted within the PRC. Indeed, VPNs are banned in the country, but there are servers based in its mainland part and maintained by VPN providers, Including:
TorGuard
Astrill
Hide My Ass
EarthVPN
Proxy.sh