Best VPNs for Multiple Devices: 4 Providers
---
Whether you're sharing your VPN with friends or family, or you simply want to keep all of your devices connected, finding a service that can enable you to set up a virtual private network across your smartphone, desktop and tablets can be extremely helpful. 
Utilising a VPN is a simple way of accessing geo-locked content, viewing streaming sites and handling private data in a safe and anonymous way. Cloud technology means that you can share your information and browse across a range of devices, so why shouldn't your VPN be shared too?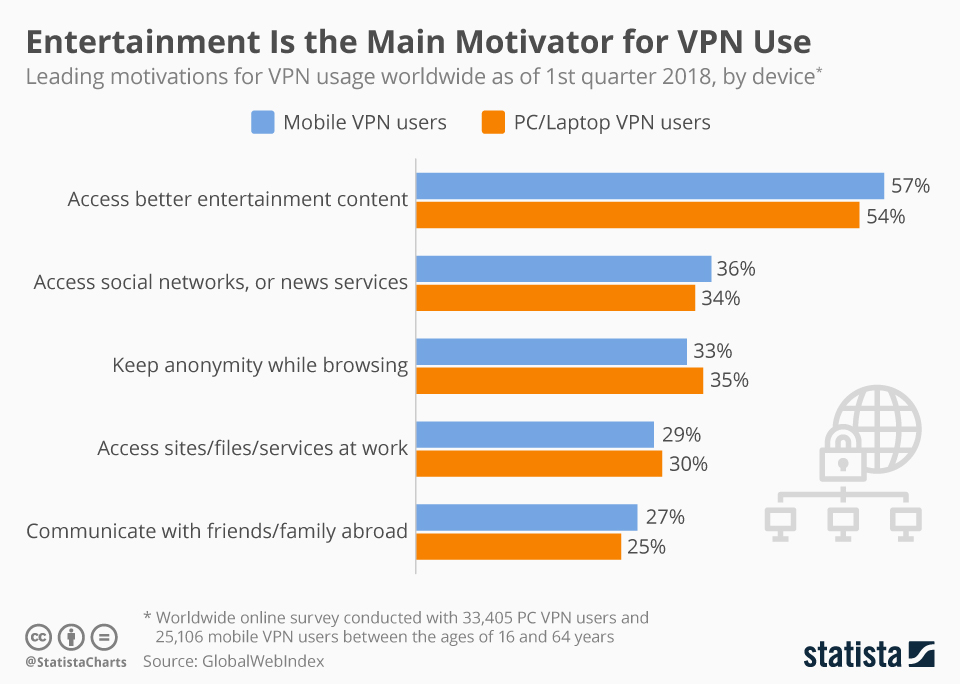 (Image: Statista)
Data shows that VPNs are loved by users who want to access better entertainment content and remain anonymous online, and as we're now capable of viewing content on virtually any device, it makes sense to look to a network that's adaptable enough to keep you covered no matter how you choose to consume content. 
But which virtual private network service is the best? Let's take a deeper look into the wider world of VPNs and explore four of the best providers that enables access from multiple devices: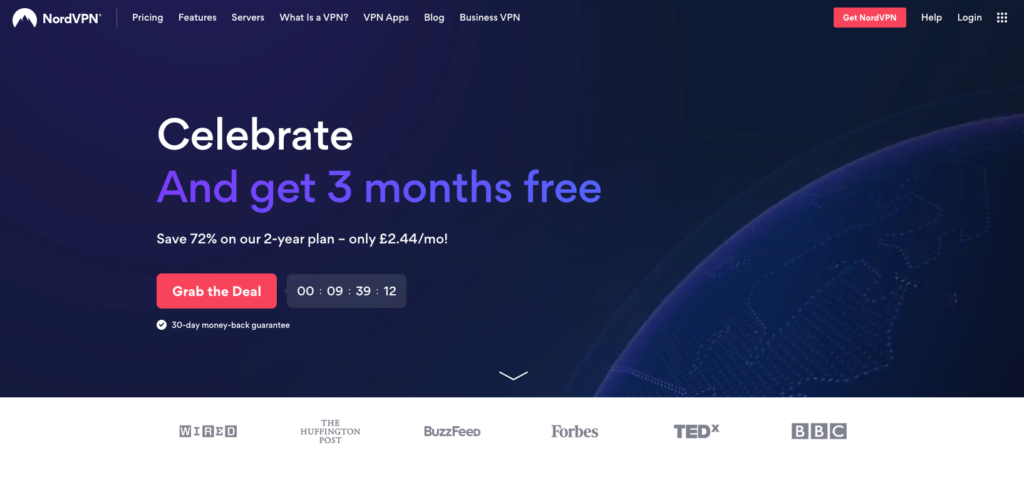 When looking at VPNs that are capable of handling multiple devices, it's difficult to look past NordVPN.
The service's standard package alone enables users to enjoy connectivity with up to six devices at the same time, all at a competitive level of pricing that works out at less than £1 per month per device in a one year plan. At the time of writing, there's even an offer for users to buy a two-year subscription at a total cost of £2.44 per month.
The level of compatibility offered up by Nord is also great, with apps available for Windows, Mac OS, Linux, iOS and Android. Speeds are certainly competitive with the app and security is also prioritised – with NordVPN acting as a zero-logs provider.
Finally, Nord's 24/7 live chat feature helps to ensure that if any mishaps do occur whilst surfing between devices, you'll be pointed in the right direction in no time.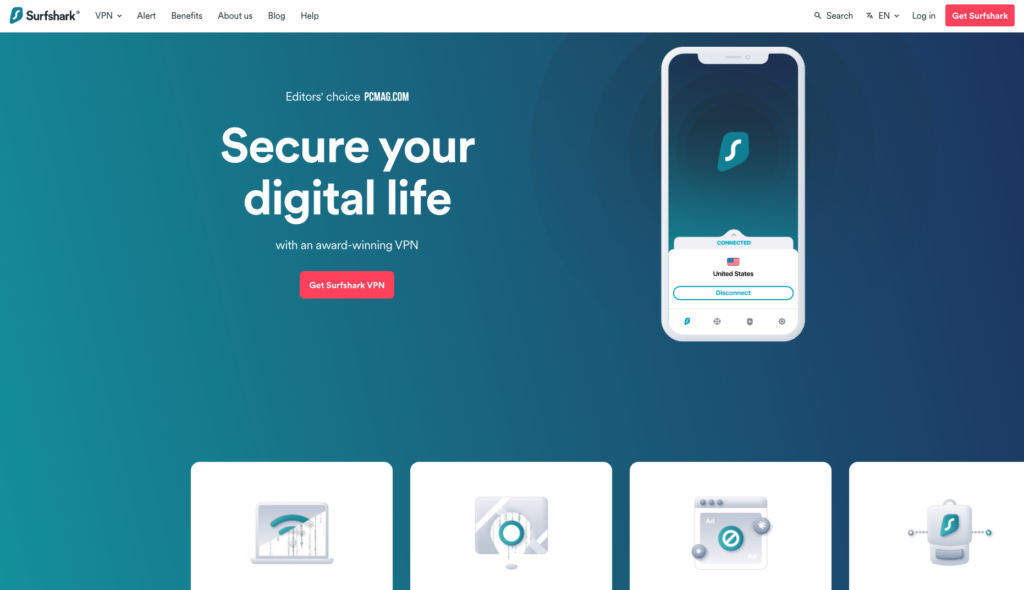 Surfshark is a strong affordable option for users wishing to browse securely and quickly over various devices. The pace of the connection means that the VPN is a good choice for gaming, streaming and torrenting alike. Significantly, it also allows unlimited connections to take place all at the same time – meaning that you can connect all of your devices to Surfshark for peace of mind whilst online. 
The virtually limitless compatibility of Surfshark is also great for users, with Windows, Mac OS, iOS, Android, Linux and both Chrome and Firefox extensions working to make almost any device capable of connecting to the VPN. Surfshark's Smart DNS feature also allows users to use VPNs on devices that wouldn't naturally offer virtual private network support – like with smart TVs or games consoles.
It's also possible to install Surfshark directly to your router, with guides in place to help make the process quick and easy. With over 3,000 servers across more than 60 countries, Surfshark can be a great solution for accessing geo-locked content like overseas Netflix, Disney+ and iPlayer content among much more.
Prices for Surfshark can start at as little as £1.81 per month for a two-year subscription – a cost that's an absolute steal if you're planning on registering multiple devices to your virtual private network.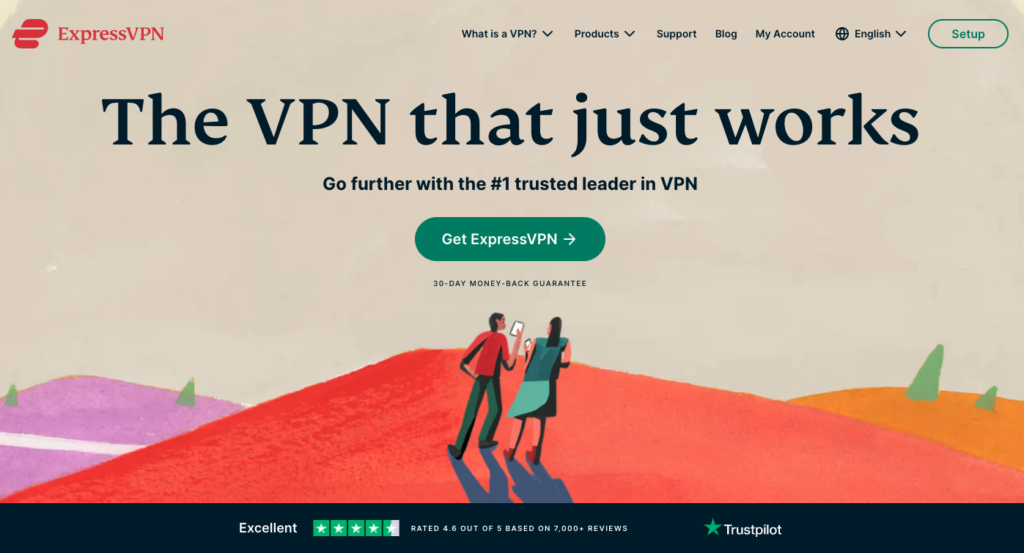 ExpressVPN is compatible with most routers and even has a dedicated router app – making it possible to connect all of your devices using your router to your virtual private network. 
The sheer volume of choice with ExpressVPN can be bewildering, and the platform's huge server network spans over 3,000 servers across 94 countries. For the best speeds, it's possible to use the Smart Location feature, which connects users to the best server based on their location.
ExpressVPN also prioritises security, with high-grade 256-bit AES encryption in place alongside a wide range of security protocols in which to choose from. There's also an embedded kill switch for users to turn to if something doesn't look right and ExpressVPN also pledges a strict no-logging policy for peace of mind.
What's especially useful is that ExpressVPN comes with a 30-day money-back guarantee, which means it's possible to fully try the service before you consider buying a subscription to the VPN.

With CyberGhost, it's possible to experience up to seven simultaneous connections with a single subscription. In addition to this, the company also offers connection modes that can better optimise torrenting, streaming and gaming online. 
The usability of CyberGhost is its main asset, and with over 7,000 servers across 90 countries, it's highly likely that you'll be able to locate the perfect server to suit your needs and optimise your experience online – no matter what device you're using to access the internet.
Another key perk of CyberGhost is that it can unblock geo-locked streaming services like Netflix, Hulu, iPlayer, Amazon Prime Video, ESPN+ and Hotstar among many other high-quality platforms around the world.
CyberGhost utilises AES-256-bit encryption and comes with a built-in kill switch that prevents DNS and IP leaks from occurring. The service is also mindful to follow no-logs policies to keep your browsing entirely anonymous online.
When utilising the VPN whilst on the go, CyberGhost will keep your data encrypted when accessing public Wi-Fi services, and the company has also developed user-friendly apps that are downloadable across a wide range of devices – including Windows, Mac, Android, iOS, Linux, and more. 
With a huge 45-day refund policy and subscription costs as low as $2.25 per month, CyberGhost could be an ideal option for users looking to utilise privacy and security online for less.
The beauty of modern technology is the interconnectedness of all the devices we own. We can begin an email on our smartphones before switching to our desktops to press send. It's possible to stream our favourite shows on a tablet before wirelessly beaming the picture to our smart TVs.
The best VPNs available today acknowledge the interconnectivity of the modern world and have adapted their service to ensure that all of our devices can stay protected at all times – offering us a far more comprehensive level of convenience, and, above all, safety when browsing online.