Disney Plus VPN: 3 Best Options
---
It's fair to say that Disney+ has made for one of the biggest arrivals on the streaming circuit in recent years. Thanks in no small part to the runaway success of shows like The Mandalorian, Loki and Wandavision, it seems as though everybody wants a piece of the service.
However, Disney+ isn't available to everyone. Besides being a subscription-based streaming service, it can only be used in the US, UK, Canada, the Netherlands, Germany, Spain, Italy, France, Austria, Ireland, Australia, New Zealand, India and Switzerland.
This means that if you're based in a country outside of this list, or are on holiday somewhere outside of Disney Plus' coverage area, you'll probably see an error like 'Something went wrong. Please try again. If the problem persists, visit the Disney+ Help Center (Error Code: 83)' appear on your screen.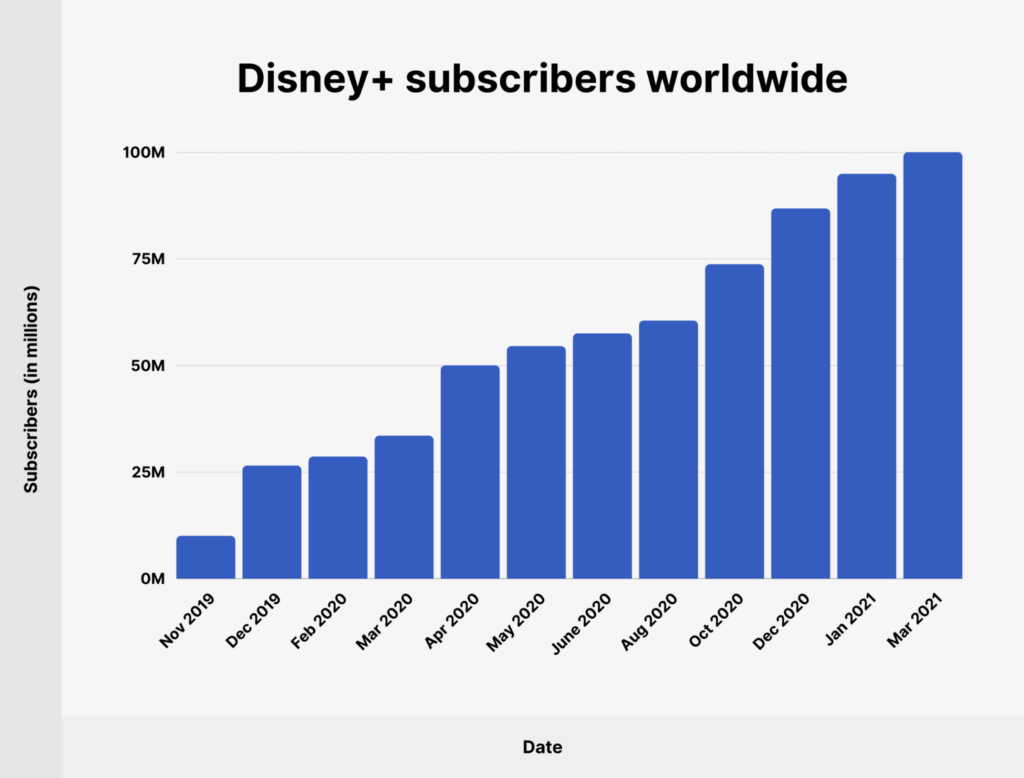 (Image: Backlinko)
These restrictions may come as a frustration to the millions of people who would like to join Disney Plus' 100 million-strong subscribers. However, it's possible that with the right VPN service, you can actually bypass these geographical restrictions and watch Disney+ shows from wherever you are in the world.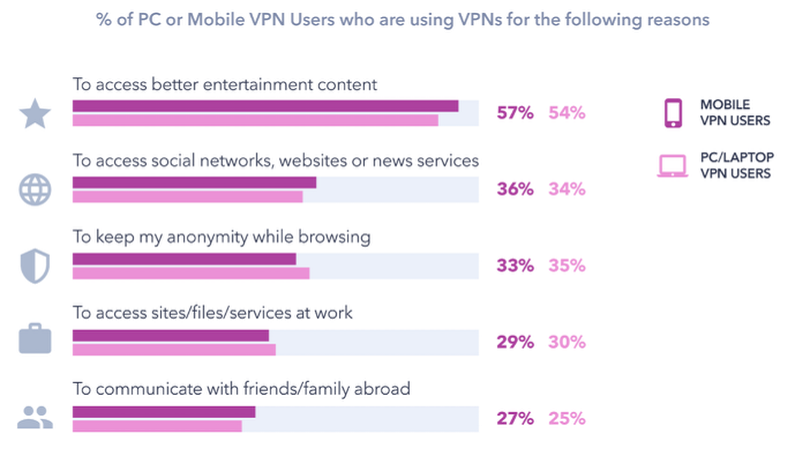 (Image: PC Mag)
As we can see, the vast majority of VPN users today actually utilise their virtual private networks as a means of streaming better entertainment content – including that of Disney+ from restricted regions. However, if you're looking to join in the fun and watch The Bad Batch online, it's important to note that not all VPNs offer compatibility with this subscription service – while others are simply too sluggish or insecure to trust.
With this in mind, let's take a look into three of the best options available to you if you need the help of a VPN to unblock and catch your favourite shows on Disney+ from a restricted area: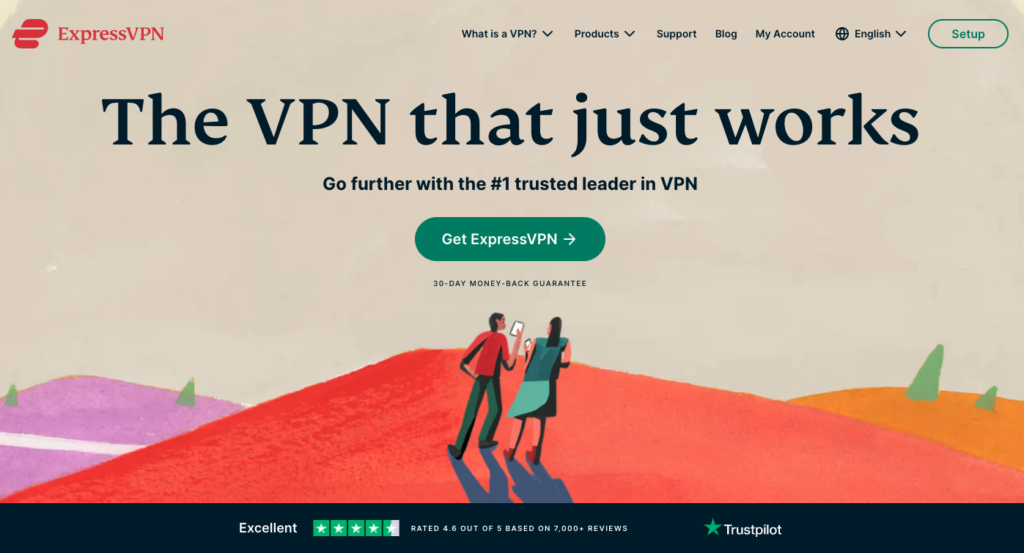 When it comes to weighing up your options to connect to Disney+, it's difficult to ignore ExpressVPN as one of your best options. It's even possible to add a shortcut to the Disney+ app or website on the ExpressVPN home screen – meaning that you'll be able to access your content in a matter of seconds. This feature is available across the native ExpressVPN apps for Windows, Mac, Android, iPhone, iPad and Amazon Firestick. 
ExpressVPN also offers a range of fast servers to ensure that your streaming speeds are up to scratch. Furthermore, you can use the service to also access other streaming services like Netflix, Hulu, Amazon Prime Video, BBC iPlayer, HBO Max, Vudu and plenty more content. It's also possible to use ExpressVPN's MediaStreamer feature to access content via PlayStation or Xbox – which is a great bonus considering not all VPNs work with games consoles and smart TVs.
With a 30-day money-back guarantee, it's easy to sign up to ExpressVPN to see its Disney+ capabilities for yourself – safe in the knowledge that you can get a refund if the service is not quite what you were expecting.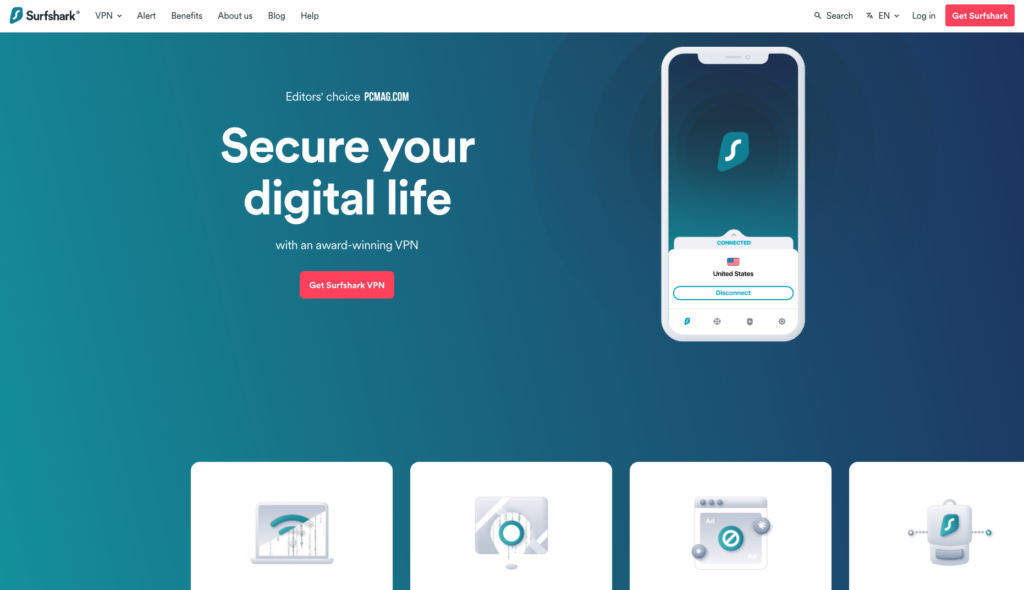 Another excellent VPN option for watching Disney+ wherever you may be comes in the form of Surfshark. This service is a pocket-friendly virtual private network that enables users to watch their content anywhere. With over 3,200 servers available across more than 63 countries – not to mention over 1,500 servers based in locations that are geographically capable of accessing Disney+ within the UK, US, Canada, Australia, New Zealand, Germany, Italy and France – it's a safe bet that you're on to a winner.
Surfshark utilises dedicated apps for Windows, Mac, Android, iPhone, Linux and Amazon Firestick devices. It's also possible to utilise a stand-alone smart DNS that's capable of streaming Disney+ content on platforms like Roku, Apple TV, PlayStation and Chromecast as well as many smart TVs and routers.
What's more, is that Surfshark features its own dedicated page designed to help users to unblock Disney+ from anywhere in the world. In terms of security, the service also features a zero log policy and offers military-grade AES-256 encryption.
Along with Disney+, Surfshark also unblocks YouTube TV, various Netflix services around the world, Hulu and a range of other streaming services. There are also some handy security features on the platform like ad-blockers, malware scanners, split-tunnelling and obfuscation. If you're looking to see what Surfshark's all about, the service comes with a week's free trial for iOS and Android devices, as well as a 30-day money-back guarantee.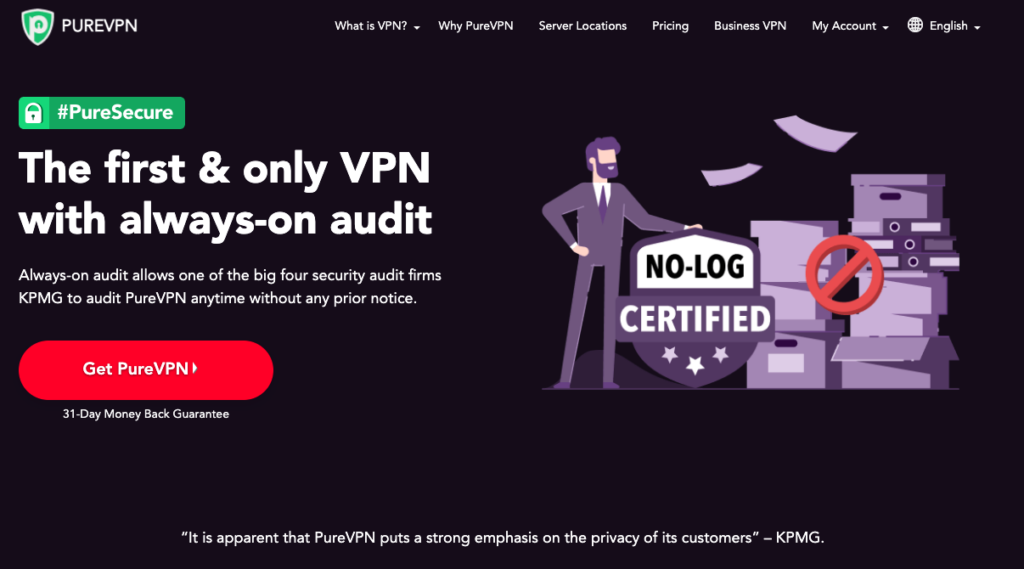 In terms of finding the right geographical location to take advantage of the streaming services that you love, PureVPN leaves you spoilt for choice. With a wide network of over 2,000 servers across more than 140 countries, you can essentially browse the local content from virtually anywhere in the world.
PureVPN's service also enjoys a favourable reputation for customer service – which acts to cater to both absolute beginners to the VPN scene and hardened veterans who have run into trouble. Embedded live chats mean that users can gain help around the clock while support tickets and email correspondence can also be utilised to ensure that problems are resolved in the most suitable manner for you.
The servers are also capable of providing split tunnelling and 256-bit encryption. The use of built-in ad blockers, kill switches and various other useful features helps to make the experience of streaming Disney+ content much safer, faster and more convenient.
PureVPN's interface is particularly helpful because it boasts a separate tab for streaming. The service is also compatible with other platforms like Netflix, Amazon Prime Video and plenty of other services – so if you ever run out of TV shows and movies to watch on Disney+, more content is always just a click away.
The success of Disney+ has been resounding since its arrival on the streaming scene. So much so that it seems inevitable that we'll see its service open up to more countries around the world over the coming months and years.
However, until it's possible to access your favourite Disney shows on-demand, there's always VPNs that are on-hand to help you to access content whenever you want, no matter where you are.