Best VPN for Travel: 3 Great Solutions
---
Travelling today includes packing a whole host of electronic devices from smartphones, laptops, tablets, smartwatches, and anything else you can fit in your bag. Regardless of whether you're travelling abroad for work or pleasure, it's essential to be able to connect to online platforms that you use for communication purposes or for entertainment purposes.
One of the most popular reasons for wanting to use a VPN is to use streaming entertainment platforms such as Netflix which change and restrict their services depending on the location of the user. Some governments also block access to sites such as YouTube, Facebook, and Twitter, and so, a VPN lets the user get around these obstacles.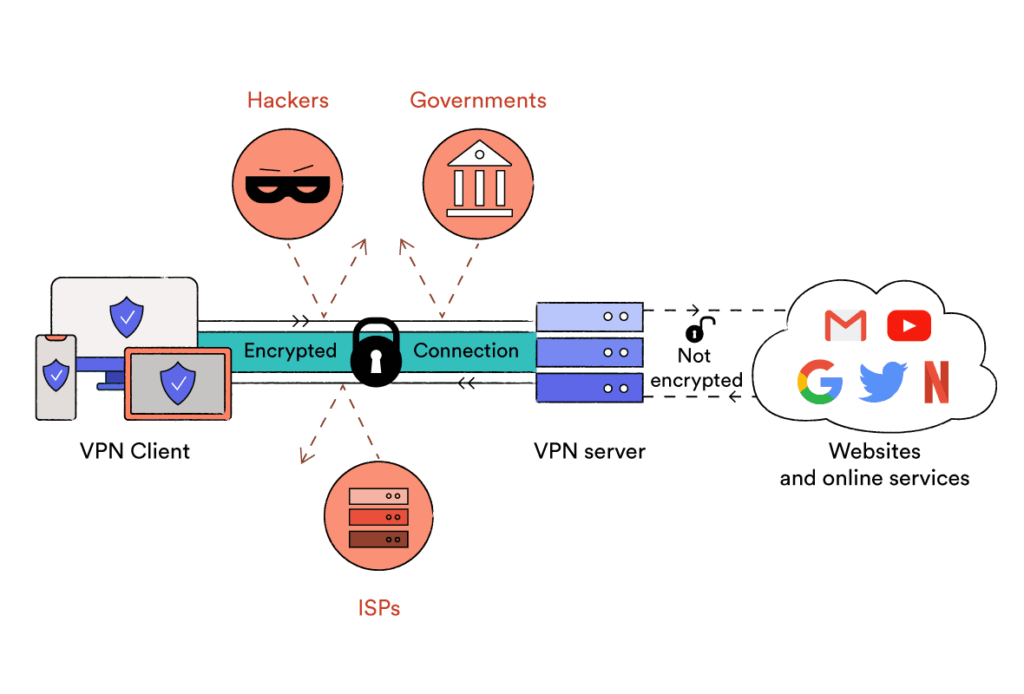 (Image Source: Top 10 VPN)
A VPN lets the user access these types of geo-restricted content and platforms. Many already use a VPN today to help keep their data secure from online hackers and cybercrime but using a VPN when travelling is mainly used to help access forbidden platforms.
A VPN typically helps to not only mask online activity but also specific geographical locations of where devices are accessing the internet thanks to covering the IP address with the VPN IP address. The VPN helps to make it appear like you are in an entirely different location which tricks blocked websites into allowing access. 
The VPN not only masks online location but also encrypts the data involved with online searches which helps to prevent activity monitoring by Internet Service Provider (ISP). but more importantly, it masks your activity and data from hackers and government agencies. 
One of the biggest risks when travelling is the amount of exposure your devices will get from the different wifi and network connection you will be travelling in and out of.
If we think about how many airports and places of accommodation, work offices or tourist attractions are involved in visiting and travelling, we gain a better idea of how exposed our devices are. Most of these open public wifi connection networks are prime spots for hackers who wait for their opportunity to hack into devices and take the data.
For this reason, it is imperative to have a VPN when travelling. All VPN service providers offer a range of different services and levels of protection, and so, it is worth considering what you would be using your devices for most and applying a suitable VPN that can help protect you and give you the content you want. Here's a look at 3 great VPN solutions for on the go.
1. NordVPN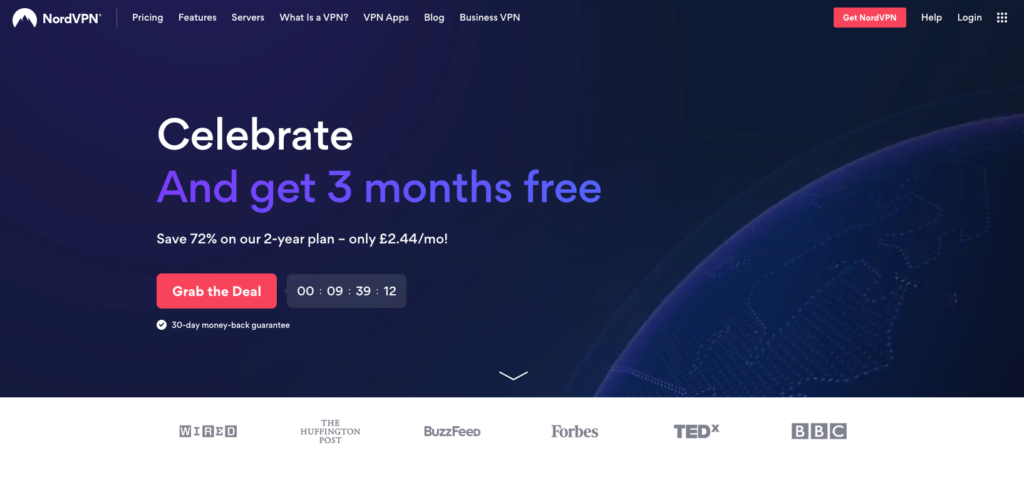 Nord VPN is one of the best VPN providers for travelling. It is one of the fastest VPN and offers users a consistently stable connection throughout its use. It has a good grasp at evading government restrictions and is able to unblock geographically restricted services such as Netflix which, as we know, has different content depending on location and is said to work really well in countries like China. 
Nord VPN has a comparatively rigorous security standard and is considered a logless provider as it does not store any user data. Like many other VPN service providers, it has a 256-bit encryption offering and an OpenVPN protocol which is a  top form of VPN tunnelling protocol because its encryption capabilities are especially strong, and it is adept at getting past firewalls. The VPN is also provided with an Internet Kill Switch and DNS leak protection which make sure all data tunnelling is safe. 
By using NordVPN, you will easily be able to overcome the restrictions for most streaming services and better still. The product is customisable and so it allows users to select the server location that optimises specific tasks, this includes things like streaming in HD.
2. ExpressVPN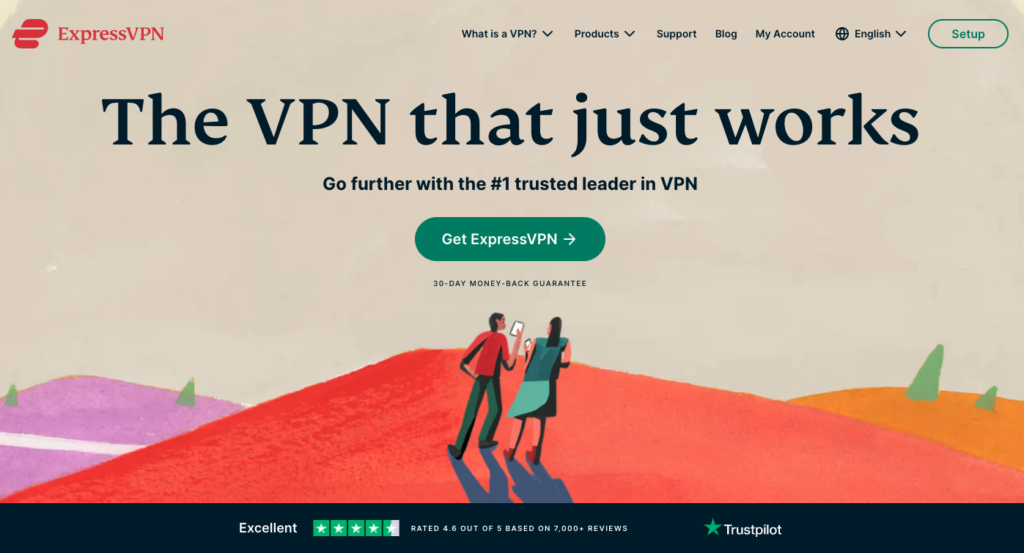 Express VPN has the ability to unblock a whole host of streaming services and best of all, it is equipped with military-grade encryption protocols which help to make it comparatively secure. The ability of ExpressVPn makes it one of the most prolific VPN to use as it can work its way around the restriction of China, Iran and Indonesia which have some of the most blocked sites. Its cloaking abilities will make sure users are safe and stay one step ahead of authorities which lets users have an unencumbered online experience.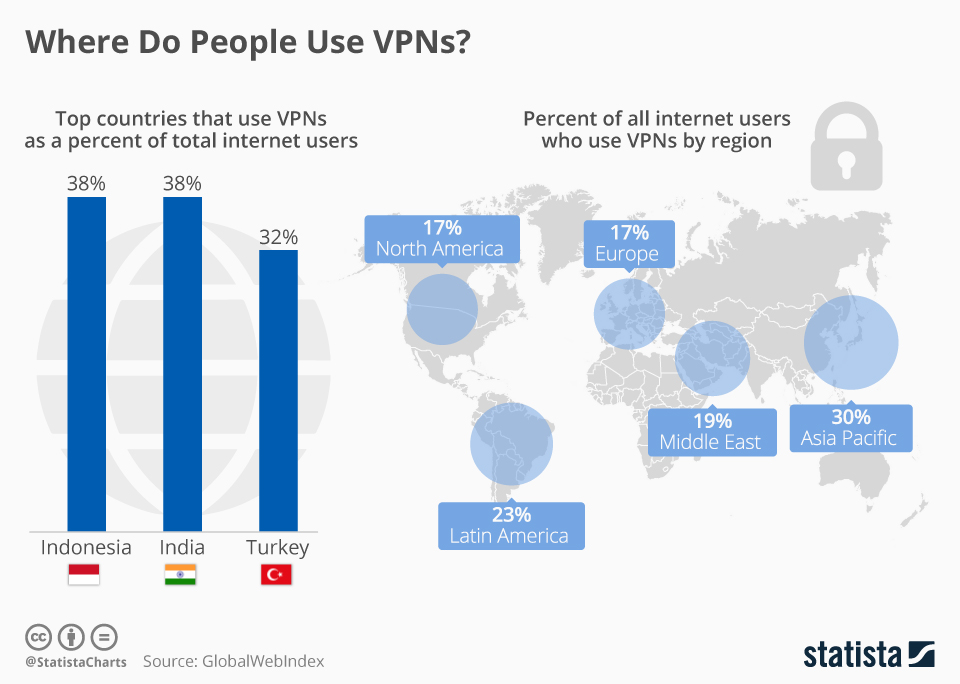 (Image Source: Statista)
It uses 256-bit AES encryption and includes a built-in internet kill switch whistle having DNS leak protection. This helps to ensure your information always remains locked within the encrypted private tunnel that it creates to send your data through. ExpressVPN does not store data or user login, this includes Ip addresses and offers apps for android and iOS devices to help get users going. 
3. IPVanish
IPVanish is one of the best VPN service providers for fast download speeds and ultra-secure privacy. When considering a VPN service provider it is imperative to consider these two things, especially abroad and if you need to use applications like Skype or Zoom which will help to connect to meetings and collaborate with colleagues. IPVanish operates its entire network for servers independently compared to many other providers and resource management to third parties. 
It is a favourable VPN provider as it works to switch torrents and allows users to download the Android APK directly to their device rather than having to go through other means. They use dynamic IP to connect to services and each time the user is given a new IP address for their duration of thirty sessions. This means the IP address is only used by the users for their sessions and is not shared with other users on the networks at any given time. Only after the user disconnects from the server, the IP address is then given to another user. 
IPVanish uses 256-bit encryption, DNS leak protection and an internet kill switch, similar to the others we have discussed above. Using these different types of security functions will help to make sure all users and their data on the network is safe and hidden away from opportunists waiting to leap into action and steal information.